Award-Winning Singer and Songwriter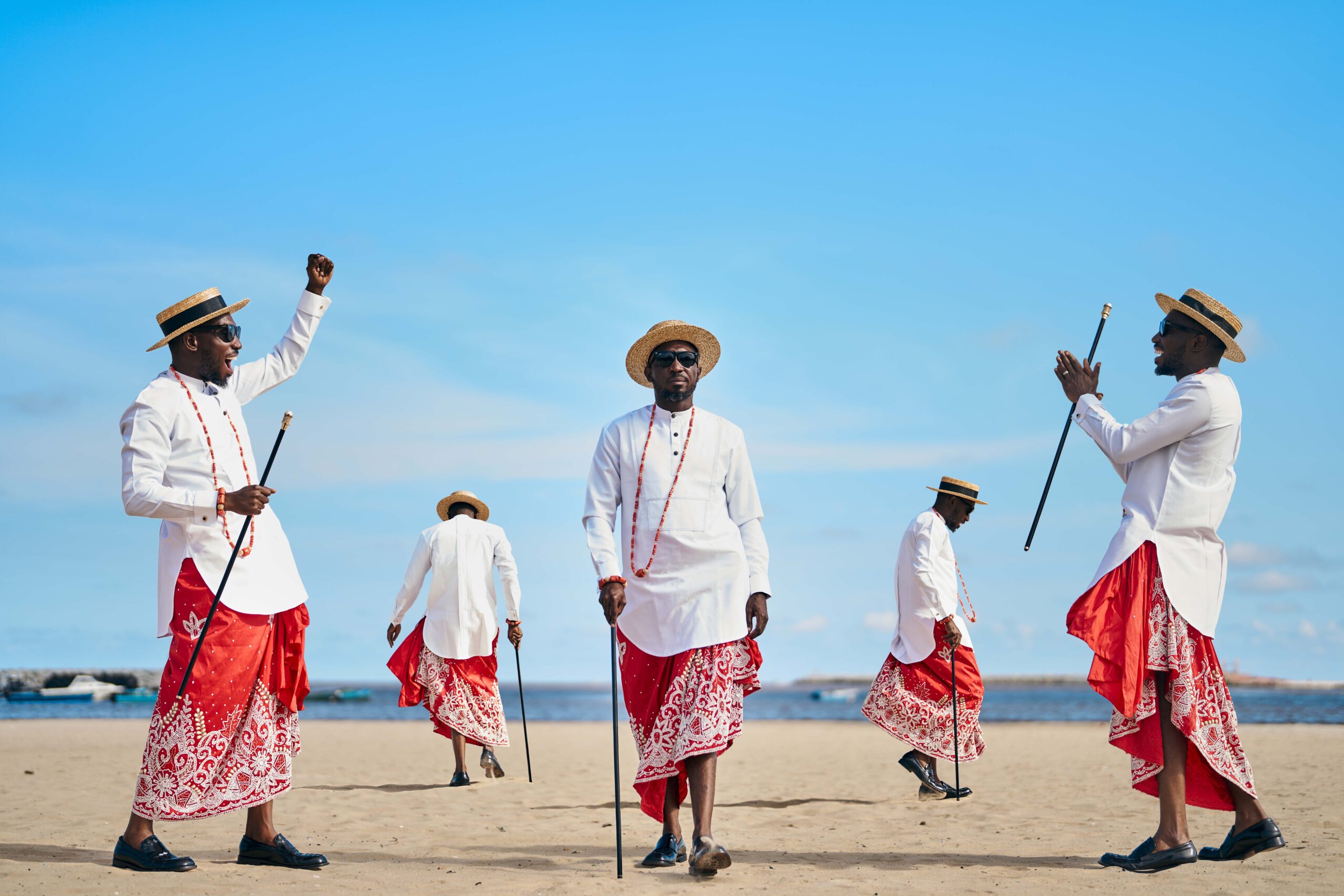 Award-Winning Singer and Songwriter
Timi Donald Dakolo is a singer and songwriter.
Widely acclaimed as the 'Nigerian King of Soul', he is recognized and celebrated for his unrivalled vocal range and electrifying performances.
He began his music career as a preteen singing with his church choir in Port-Harcourt. In 2003, he became a founding member of the Purple Love, the musical group which dominated the Port- Harcourt local music scene until 2005.
As a student of the University of Port-Harcourt where he obtained a bachelor's degree in Communication Studies, Timi won the local talent hunt contest, G.E Facto, in 2005, one of the first of the many wins in his artistic and creative pursuit.
In pursuit of his commitment to being outstanding in his craft, Timi obtained a Master Certificate in Songwriting from the renowned Berklee College of Music.
Timi emerged the winner of the maiden edition of Idols West Africa in 2007 and won hearts through his musical brilliance when he released his first single in 2009 and his debut album, "Beautiful Noise," in 2011.
In 2012, he released 'Great Nation', an inspirational single widely celebrated by music critics as the 'Second National Anthem.' Breaking continental boundaries, Timi performed this single at the World Economic Forum in Davos, Switzerland in January 2014. Today, it continues to stir the hearts of Nigerians across the world.
Over the years, Timi has continued to release award-winning singles such as "Iyawo Mi" (2014), "Wish me well" (2015), "Medicine" (2017), and "I Never Know Say" (2018). After signing a record deal in 2019 with Virgin EMI, a subsidiary of the Universal Music Group, Timi released a Christmas album titled, "Merry Christmas, Darling" which featured other awardwinning artistes such as Emeli Sandé, Kenny G, Laura Bretan, Eric Benet, and the Eben Voices of Gabon Choir.

In recognition of his talent and contribution to the Nigerian music industry, Timi has received several notable awards: Best Vocal Performance (2014), The Headies Award for Best Recording of the Year (2016), Best Vocal Performance – Male (2016), Best R&B Single (2016) and The Entrepreneur Africa Prize for Music Business (2019).
In addition to his awards, Timi has also received several nominations including: Nigerian Music Video Awards (NMVA) nominee for Best Cinematography (2014), COSCON Award nominee for the Best Song with Lyrics (2015), City People Music Award nominee for RnB Artist of the Year (2016), amongst others.
Timi served as a Coach in the first season of The Voice Nigeria competition in 2016 alongside Waje, Patoranking and 2Baba. He returned the next year to serve as a Coach for the second season.
Passionate about creating a world that works, Timi lends his voice to socio-political campaigns for women's rights, civil rights, and quality education. He uses his music to raise awareness on these issues. Examples include the singles, "Great Nation" and "There is a Cry."
Timi identifies with Occupy Nigeria, a socio-political protest movement aimed at engaging the government on policies and social issues affecting Nigerian citizens. He also stands in solidarity with the #EndSars protest that calls for an end to police brutality and the total reformation of Nigerian Police Force.
With his keen interest in education, Timi is an active volunteer with Slum2School Africa, an organization committed to transforming Africa by empowering underserved children in slums and remote communities with quality education, entrepreneurial skills, and psychosocial support.