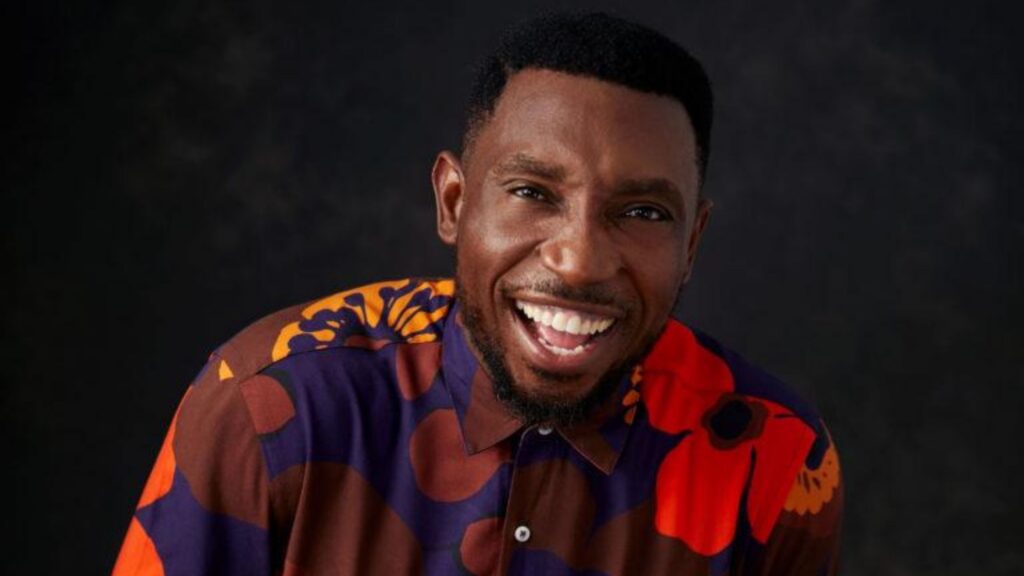 The Art In The Artist: Timi Dakolo
BY AKINWALE AKINYOADE, 24 NOVEMBER 2019 | 6:00 AM
The life of an entertainer/celebrity as we know it is a busy one and Timi Dakolo is not any different. Having just returned from a trip abroad and having a number of activities lined up, he is unable to come to The Guardian Group's studio for a physical interview so we settle on a telephone interview.
His jovial tone and jokes are at once welcoming and soothing reminding me of the effect of his songs. He wants to know how long the interview will last and after being informed that it is dependent on how long he talks, he quips about giving short answers.
THE ART IN THE ARTIST
Timi Dakolo is not a man to do things in a hurry when he has signed up to do something and his career is all the proof you need. From competing on West African Idols, which he would go on to win in 2007 to becoming one of the leading voices in the Nigerian music space. Asked who exactly Timi Dakolo is, he says,
"Timi Dakolo is a blend of everything and everybody. I am a bit of a lot of things that I have imbibed overtime. I am an art not an artist. I see myself as an art. When I am singing, I am seeing myself from the position that I am an art that will resonate for a long time."
It is this artistic trait in him that has helped him stay relevant in a highly competitive industry as well as evolve with the ever-changing taste in music. On his consistency and staying relevant, he says:
"For you to stay relevant, you have to know your trade especially in a way that only you can. If you have to give all your ideas to somebody else to interpret, it can get lost in traffic and become someone else's idea. Understand what works and what doesn't."
He adds that for every time he is singing, he is eyeing an evergreen song that will still make sense to listeners even when he is gone.
"My songs are not for the now, it should be able to resonate with you as it did in 1980 and come down to 2019 and people can still feel the same way. My job as an art is to create a significant experience in the heart and minds of the listeners."
Any fan of Dakolo's songs would agree with him that he has indeed created significant experiences with hits like The Vow, Wish Me Well, Iyawo Mi to mention but a few that met with much acclaim and their messages will definitely stay relevant for years to come.
With his songs relying heavily on the power of his lyrics, does he feel threatened by the seeming shift towards the 'noise' that appears to appeal to many listeners in recent times? Dakolo believes it is a case of different strokes for different folks.
He opines,
"As a person, you can't sell what you don't believe. I like the taste of words, everything else is an accompaniment. The band is an accompaniment to the music. Music creates different feelings at different times. There are music that goes for you when you are sad and different music for when you want to be excited."
He adds,
"We all have our crowd and this is what even event organisers keep in mind when planning. You would not necessarily invite me for a beach party or street hop event but you would consider me for an elite event, a corporate event, a wedding or dinner. We all have our markets and our selling points."
THE MUSE BEHIND THE ART
If you have seen Dakolo's music videos, then the choice of his wife, Busola Dakolo as the vixen is no surprise. Faced with the question of what role his wife plays in his music career, he says that she is more than the vixen in his videos.
"I would say she plays a lot of roles. For instance, I read a lot of music books and practice a lot but you understand when I say there are times life issues come to you and you are doing everything else except what you love. In moments like this, she would come at me with 'I haven't seen you practice in a long while.' This lets you know there is a watch person behind you but that is only just one part.
"Another part is when you are trying to write a love song and you are coming from experience or telling the person you are supposed to tell from the mindset that you mean it. She serves as a muse and the figure to say certain things."
AN INTERNATIONAL STAR
In recent times, many Nigerian musicians have released music with collaborations from international superstars and Dakolo is not left out. Dubbed 'the golden voice of Africa' by 16-time Grammy Award-winning Humberto Gatica, he says that a lot when on underground for him to rightly deserve the title. "Take the time to study because that is what separates the ordinary from extraordinary people. If I tell people that I went to study songwriting after winning West African idols, they would not believe. Even a friend told me that since I already know how to sing, why was I going to study again? In this competitive world, good is not good enough."
And his efforts are evidently paying off. Dakolo and British female vocalist Emeli Sandé recently released a new festive song, Merry Christmas Darling. The song is off his UK debut album Merry Christmas, Darling released this Friday, November 22 and features a collaboration with Grammy award-winning Kenny G.
With these collaborations and his recent record deal with international UK based record label, Virgin EMI Records, a subsidiary of Universal Music Group, he is a step closer to clinching a Grammy award. Is he eyeing the coveted award? He says,"Everybody dreams and dreamers are fools. Anything is possible."
Opening up on how he came about his deal with Virgin EMI Records, he revealed that it all started when someone in America contacted him online,
"You know how people go online to search for music? Someone contacted me online and told me they heard my song There's A Cry. He told me his name is Efe…and told me the world is missing a voice like mine. As a typical Nigerian, I was very sceptical. We kept talking and he even invited me to Quincy Jones studio and me to just believe in him.. It was from there he told me 'let's work on a Christmas album.'"
With his music going international, Timi Dakolo definitely thinks that he has added a chemical X to his music this time. " I gave many hours, there was [the] London symphony and orchestra. I am aiming for the top, I have to be there when they are naming the top five Christmas albums ever. Henceforth, I will be creating music with the world in mind because everybody has to enjoy it."4
A FEARLESS ART
It has not been a rosy ride all the way for the Dakolos as they have had their fair share of negative and positive press. A lot of this recent press stems from his wife coming forward to allege that she was raped as a teenager by Pastor Biodun Fatoyinbo of the Commonwealth of Zion Assembly (COZA). The allegations sent the media space into a frenzy with opinions flying around. The case later went to court where the presiding judge, Justice Othman A. Musa threw out the case ruling that the case was aimed "more at cruelty than obtaining justice" and could not be allowed to go to trial because the case was"filled with emotions"and "sentiments".
Reacting to the outcome of the case, Timi Dakolo insists that he does not consider it a loss as the case was more than just winning in a court of law. For him and his wife, it was more about empowering rape victims to come forward with their truth. He says,
"We live in a country where people want to hide things. Awareness is victory, truth is truth and it does not matter who believes it or not. We have brought to light what people hide and don't want to talk about. People now know that it is no longer business as usual and that is what victory is about; a more lasting impression. Winning in court has never been an endgame. Not all men of God are what they seem and now a lot of people will be security conscious and careful of their children's safety around certain people in places of trust. There is never a lost case when you have your truth."
On whether issues of abuse and rape would be addressed in his future songs, he says that songs come to him and if he is ever inspired to address it, he surely will do so with his music.
"I am a fearless person, I wasn't raised to hide from the truth. I tell myself, who better to tell the truth than me?"